Dog Supplies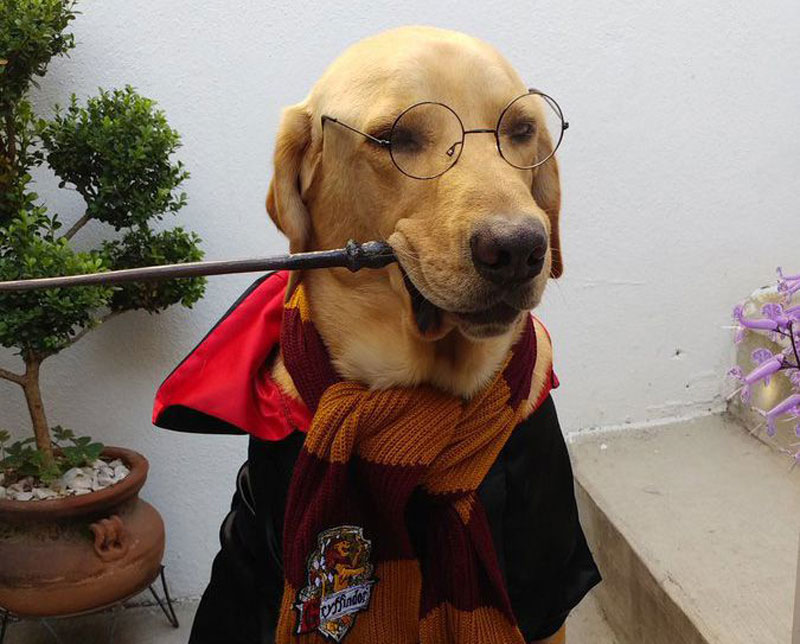 If you are a muggle, this post will most likely not make any sense to you. Sorry, but wizarding folk only.
If you are huge nerd of Harry Potter and love dogs as much as I do, then you will want to check out these Harry Potter dog collars for the favorite doggo in your life.
I compiled a list of my favorite HP products, so let's get started. Accio, dog collars!
Harry Potter Dog Collars
This collar is perfect for the most mischievous of dogs. I owned a chocolate lab and let me tell you, she was absolutely up to no good.
It comes with an optional aluminum buckle which you can engrave your dog's name or just get a standard black clip. If you do decide to engrave their name they have twelve different font options, including a custom Harry Potter font. This collar also comes in all sizes so no matter what size dog you have there is an option for you.
If you have an OCD problem like me and want all your dog's accessories to match, you can check out this Up to No Good Leash to go with it.
What Harry Potter list would be complete without a mention of platform 9 ¾. Just like the collar above, you have the option to engrave their name on the buckle with the stylish Harry Potter font. Plus, the collar has a cute Hedwig, need I say more?
To go with the bandanas below, I've added a collar with the pattern of all the Hogwart houses. Just incase your dog's personality matches qualities from all the houses.
Considering dogs have pretty complex personalities, I think this is totally possible. Loyalty from Hufflepuff, the intelligence from Ravenclaw, the courage (to chase squirrels) from Gryffindor and when they chew up your favorite shoes, well that's from Slytherin.
Unfortunately this one doesn't come with Marauder's Map but it's still pretty cool in it's own right. It comes with the option to engrave your dog's name on the buckle or just a standard black buckle.
Harry Potter Dog Clothes
No matter which house the "sorting cone" put your pup into, they have a bandana for them. These four bandanas have cute sayings to match each house. I'll admit that I'm a huge fan of puns so I think these are just pawfect.
Harry Potter GryffinDog Bandana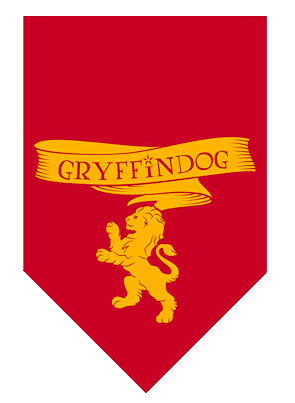 The Gryffindor house emphasizes the traits of courage as well as daring, nerve, and chivalry, and thus its members are generally regarded as brave, though sometimes to the point of recklessness.
Harry Potter RavenPaw Dog Bandana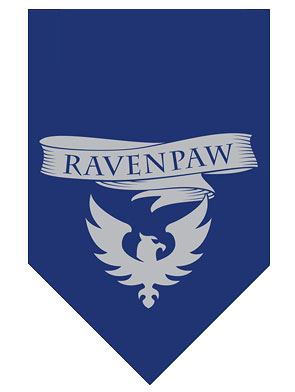 Ravenclaw House prizes learning, wisdom, wit, and intellect in its members.
Harry Potter Hufflepup Bandana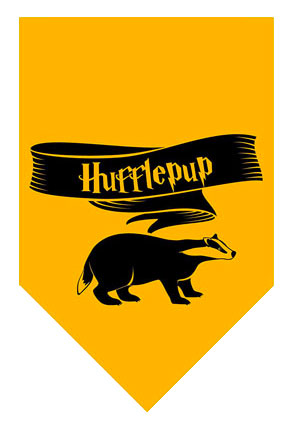 Hufflepuff is the most inclusive among the four houses; valuing hard work, dedication, patience, loyalty, and fair play rather than a particular aptitude in its members.
Harry Potter Slobberin Bandana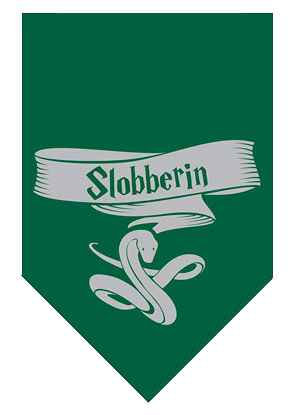 Slytherins tend to be ambitious, shrewd, cunning, strong leaders, and achievement-oriented.
If your doggo is anything like mine, his mischief is never managed. When you're ready to take him on a walk around Hogwarts, he can sport this cute bandana.
I picked this one specifically because I loved the custom art. It is reversable so you have the option of two totally different designs. The front has sketches of the HP squad. And if you are a typography nerd like myself, you can flip the bandana around and showcase the phrases about Voldemort.
This cute dog apparel comes in seven different colors and is made of 100% combed ringspun cotton. It comes in all sizes so need to worry if it'll fit your dog. This is perfect for the muggle snuggler in your life.
This GryffinDog is sporting a black cape, shirt and tie all in Gryffindor house colors. The perfect dog costume for halloween in my opinion. If you aren't a Gryffindor fan, all the other house colors are also available.
Okay, so this one is more for you than your dog. But it was way too cute to not add to the list. This is the cutest corgi I've ever seen.
If you are a corgi and Harry Potter fan, this is the perfect combination of the two. Corgi Potter for the win!
Harry Potter Dog Accessories
These dog bowls can be made to have your dogs name is this custom Harry Potter font. It's even refillable with the aguamenti spell.
This one is for the true Harry Potter fan, and it really made me laugh. Only the true HP nerds in your life will get this one.
On the back of the tag you can customize all your dogs information so it functions just as a normal tag but with all the Harry Potter flair.
When you go to travel with your pup make sure to use his platform 9 3/4 dog tag. It is 1/1/4" diameter
that is connected on a double jump ring.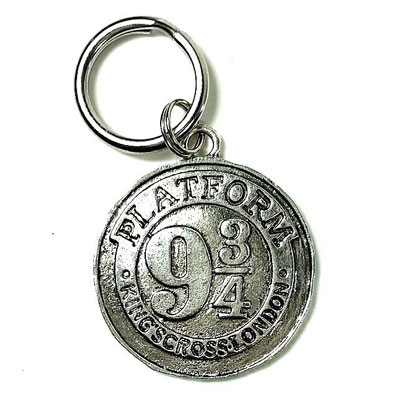 14. Hogwart's House Dog Toys
Just choose your dogs house and it will be handmade by Debra Annmarie on Etsy. If you have a cat at home, they can be ordered for cats with an option to add catnip.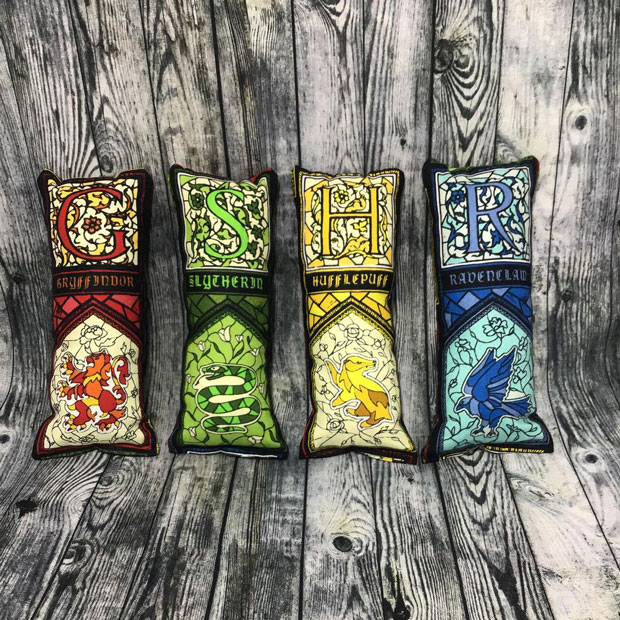 This post may be sponsored or contain affiliate links, which means we may receive a small commission, at no cost to you, if you make a purchase through a link.