Dog Supplies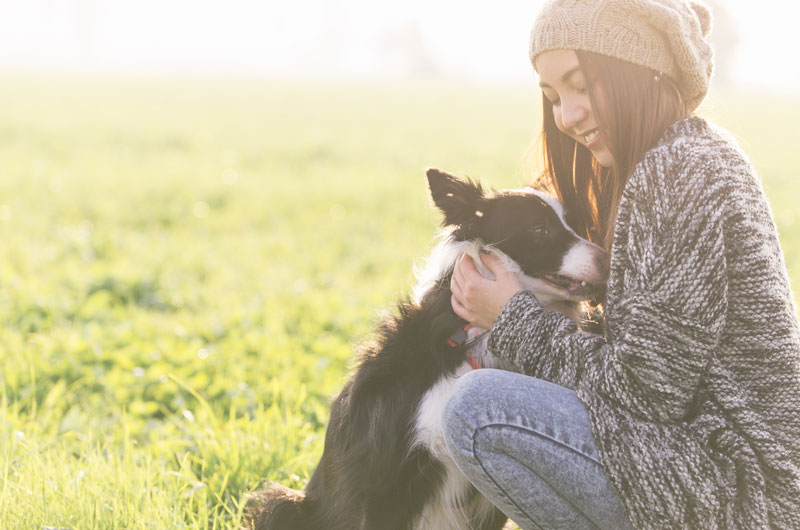 Are you wondering what to give the special dog mom in your life? Give her something to remind her just how awesome of a dog mom she is. I compiled a list of cute and memorable gifts that they will truly love and cherish everyday.
1. Dog Mom Mug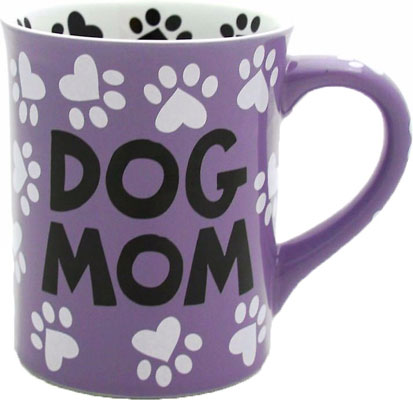 For the dog mom that loves spending their mornings sipping coffee with their special fur babies.
2. The Pawfect Wine Glass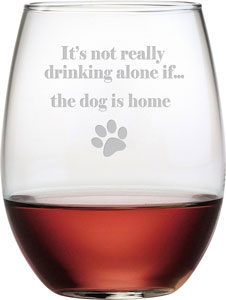 Your dog mom will never have to drink alone again with their best friend by your side. Stemless, dishwasher-safe design makes it easy to keep them clean, and are also less prone to breakage.
3. Love and Dog Socks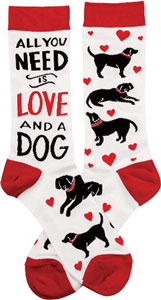 These cute socks are a perfect gift for the dog mom who loves their dog a bit more than anyone else in their life. You know who you are.
4. I'd Rather Be With My Dog Tank Top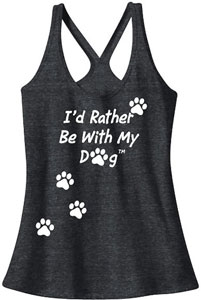 Add this pawtastic outfit to your dog mom's wardrobe, whether it's a casual night out or a gym sesh. It's made with a premium blend of cotton and rayon, this tank has softness and breathability you can feel.
5. Badass Pupper Mother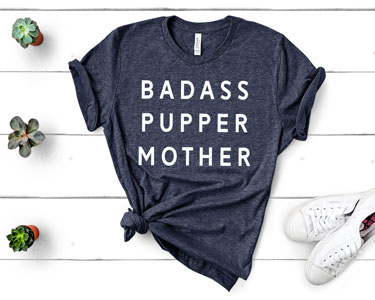 This one's for the badass pup mom's out there. A perfect gift to show how awesome you think the dog mom in your life is.
6. Dog Mom Baseball Cap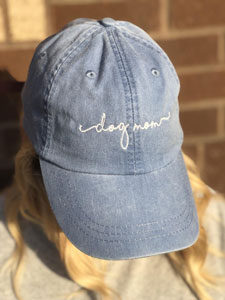 This baseball cap comes in many different colors and font styles. Made of 100% garment dyed cotton twill and a tuck away leather strap and a brass buckle and grommet.
7. Pet Friends Pave Paw Drop Earrings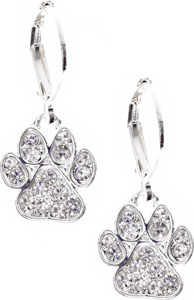 These gorgeous earrings are the perfect fashion accessory for the dog mom with a stylish wardrobe and lets them show off the paws that have touched their heart.
8. Heart Paw Pendant Necklace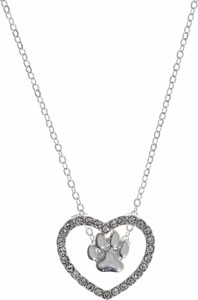 This necklace will let your dog mom keep their dog close to their heart with this paw pendant. Stylishly timeless design is the ideal complement to any outfit, anytime.
9. Rescue Mom Magnet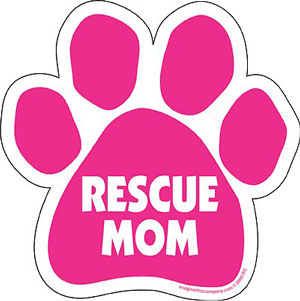 An adorable way to let your dog mom express their pride while on the road. Get one for their mailbox or refrigerator so there's never any doubt just how much they love their furry friend.
10. Personalized Paw Print Ring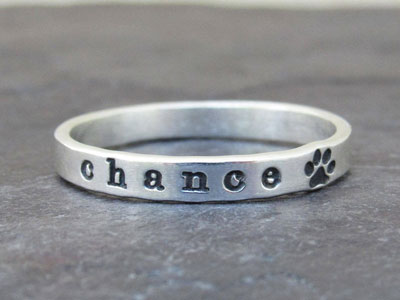 Nothing says love like a personal gift. Get a personalized ring with their dog's name engraved, so they can always have their special friend with them.
11. Dog Mom Tumbler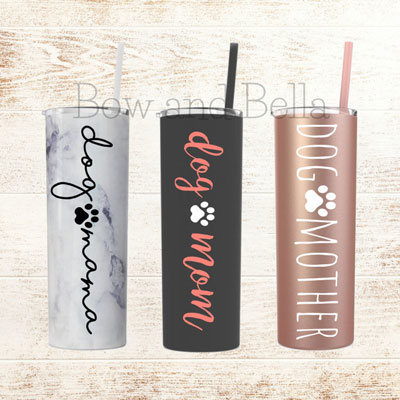 This tumbler is a 20oz double wall 18/8 stainless steel thermal bottle. It keeps drinks cold for up to 24 hours and hot up to 12 hours. You can customize the color and fonts to match your dog mom's style.
12. Playful Pup Bottle Holder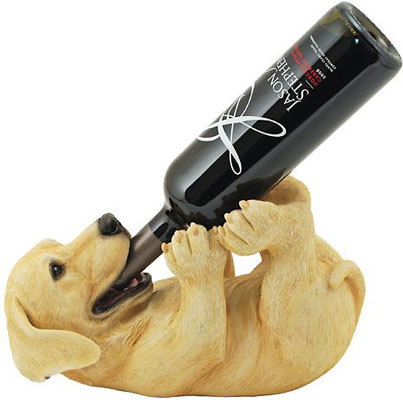 This gift is perfect for the dog mom who loves her wine. This adorable holder is a great center or party décor piece.
13. Dog Mom Paperback Journal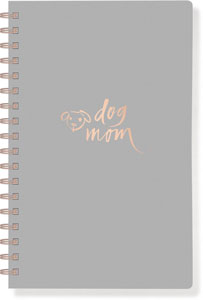 For the dog mom who loves to write. Features original artwork and unique design with cute illustration and sayings.
14. Custom Personalized Portrait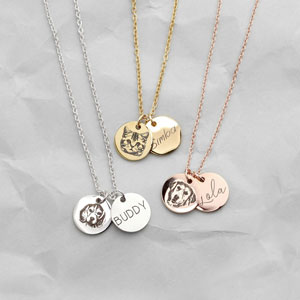 This coin necklace makes the perfect gift for the dog mom in your life. Personalize the necklace with a portrait of their dog along with their name or nickname!
15. Dog Mom Paw Bracelet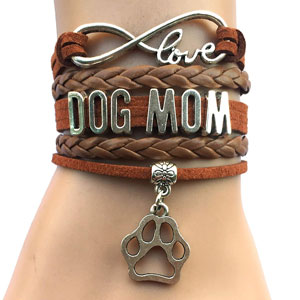 A stylish and rustic paw bracelet for the trendy dog mom. Handmade with leather and velvet.
16. Picture Frame and Paw Print Kit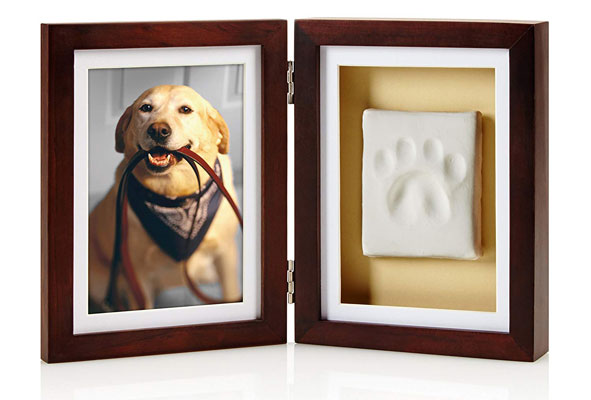 This DIY paw print kit is a great decor piece for the home and will give the dog mom in your life a fun project to do with their special friend.
17. A True Friend Leaves Paw Prints On Your Heart Keychain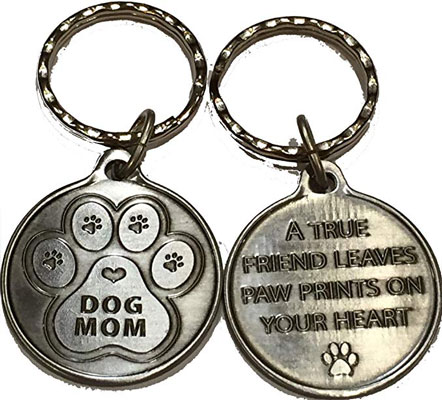 This keychain is made of Pewter Color Nicodium whih won't rust or tarnish like plated keychains.
18. World's Best Dog Mom Garden Flag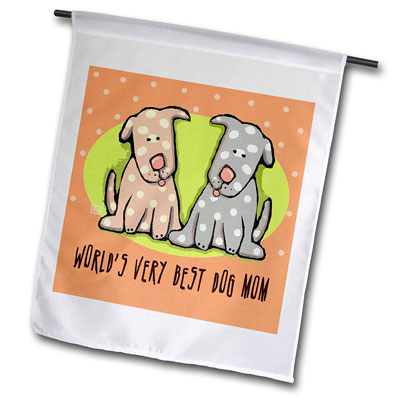 This is for the dog mom that loves gardening. Fly this flag proudly knowing your dog mom is the best in all the land!
19. Dog Lover Coffee Pack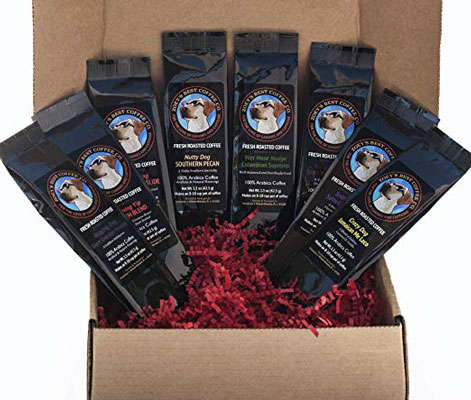 Be a gift-gifting hero! The dog mom who loves their dog and coffee will go nuts over this unique and humorous sampler set – for humans only!
20. I Love My Mom Dog Bandana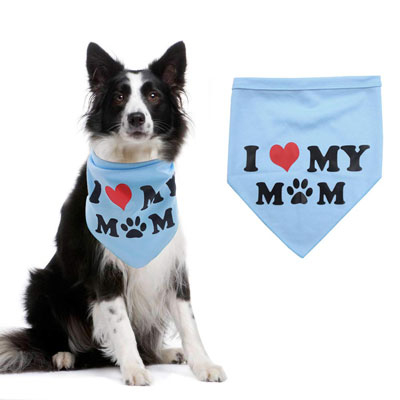 Makes your dog look stylish when your dog mom and him are walking together. Easy to take care of, this stylish accessory is machine washable.
This post may be sponsored or contain affiliate links, which means we may receive a small commission, at no cost to you, if you make a purchase through a link.