Dog Supplies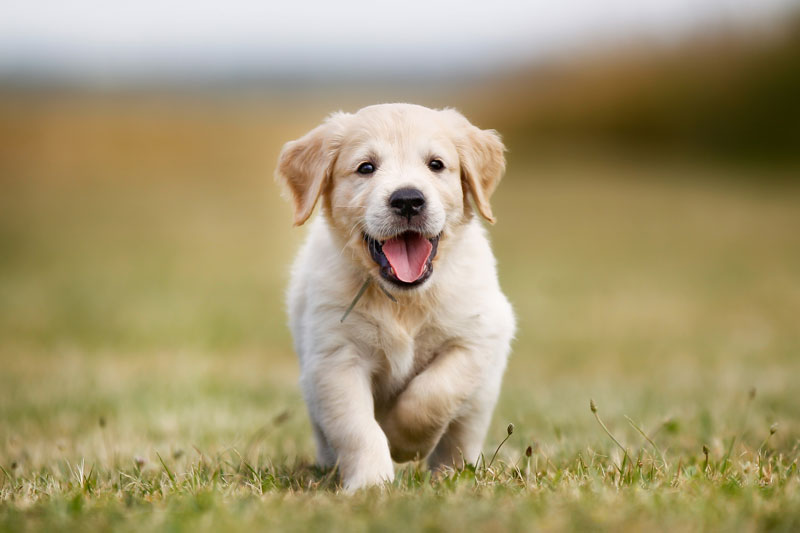 Congratulations on your new puppy. You are about to embark on an incredible adventure full of joy, fun, and puppy love, with the wonderful new addition to your family!
You may be asking yourself these questions:
But what exactly do you need for your new puppy?
What kind of puppy potty training pads do you need?
What kind of puppy treats will your puppy love?
What are the best puppy safe toys available for your little pooch?
While having a new puppy might, initially, feel a little bit overwhelming, don't worry, we've compiled a list of the 8 things you need for a puppy including everything from puppy pads to puppy toys.
Pick up a few these and you, and your cute-as-a-button puppy be all set!
Your puppy is going to need to go to the bathroom… a lot. Help your puppy learn where to go when it needs to go with the Amazon Basics Pet Training and Puppy Pads.
These pads provide both performance and convenience to help your puppy through the difficult stages of potty training. They are also excellent pads for sick or older dogs, or high-rise living situations.
Why it's the perfect puppy product
With its five-layer leakproof design, these pads are engineered to keep your floor safe from damage.
Designed with a built-in scent for your puppy, these pads make it easy for your puppy to identify where to go.
Made with a super absorbent core engineered to turn liquid into gel upon contact.
When you're out and about, your puppy is going to need to go as well. What do you do then? Designed to be environmentally friendly, Earth Rated Dog Poop Bags are made with recycled materials. Pick up after your puppy and save the environment at the same time!
Why it's the perfect puppy product
Measuring 9" x 13", these bags will have plenty of room for your puppy's… Ahem, gifts.
270 dog poop bags ensure you will not run out anytime soon.
Lavender scent locks in dog poop stink. What goes in the bag, stays in the bag!
You might have the cutest puppy in the whole world, but even the cutest puppies aren't immune from puppy breath. Give your puppy these Greenies original dental treats for clean teeth and fresh breath. Give your puppy an excellent treat that also promotes their overall health.
Why it's the perfect puppy product
Cleans teeth and gums and fights plaque and tartar.
Made of natural ingredients including vitamins, minerals, and nutrients.
Highly soluble so it's easy to digest, say goodbye to puppy breath forever with these breath-freshening dental treats.
When it comes time to start training your puppy, you'll want to reward incredible performances with incredible treats. Wellness is a family-owned company committed to using the best natural ingredients and high quality standards to create delicious treats your puppy will love. The company also supports various foundations for pets in need.
Why it's the perfect puppy product
Made just for puppies, these treats are specially-sized and made with premium lamb and salmon.
All natural, these treats are a natural source for DHA to promote brain development, packed with antioxidants, and made with super foods like blueberries, veggies, and fruits.
Made in the USA.
A relatively new brand, BAAPET is committed to providing high quality dog products like leashes, harnesses, collars, and other pet supplies, and this dog leash is no exception. Keep track of your puppy and keep your puppy safe with this highly recommended dog leash.
Why it's the perfect puppy product
Extremely heavy duty, this leash is made with durable half inch rock climbing rope with a solid, tangle free clasp.
Comfort padded handles for an amazingly soft grip to protect your hand from rope burns.
The leash's highly reflective threads keeps both you and your puppy safe on those late evening walks.
It's not all safety and training when it comes to your puppy, your puppy needs to have a little fun too! Ensure your puppy is getting its healthy dose of daily fun with the Multipet Duckworth Duck.
Why it's the perfect puppy product
An interactive toy, this dog toy is fun for puppy and owner alike!
Large, soft, plush filled toy with a loud squeaker that's sure to get your puppy's attention.
Your puppy will love to cuddle with this toy at the end of a long puppy day.
Face it, your puppy is going to shed. Get a handle on this seemingly never-ending problem with the FURminator de-shedding tool for dogs. This is, hands down, the best tool for helping to de-shed your puppy you'll find anywhere.
Why it's the perfect puppy product
Stainless steel design reaches safely through your puppy's topcoat to remove loose hair and undercoat.
Ergonomic design ensures comfort and easy use and the FURejector button releases hair with ease.
Remove your puppy's loose hair without damaging its coat or cutting its skin.
Last, but certainly not least, on our list is the Chuckit! Ultra Ball. These balls are designed to bounce higher, float better, last longer, and generally outperform other puppy balls available today. Easy to clean and nearly indestructible, your puppy will have hours of fun with this ball.
Why it's the perfect puppy product
With an extra thick natural rubber core, these balls are incredibly durable.
High visibility colors mean you'll be able to find this ball if you're playing outside.
Bounces high, floats, and easy to clean.
Conclusion
Congratulations again on the new addition to your family! As you can see, there are plenty of incredible products out there to make training your puppy, playing with your puppy, and keeping your puppy healthy a breeze. Aside from puppy treats, we've omitted puppy food from our list.
You'll undoubtedly want to feed your new puppy at some point so make sure to check out this article about the best dog food to feed your dog.
Lastly, if you're always on the go, take a look at this article outlining the best automatic dog food feeders for your new puppy. Don't forget to feed your little one!
This post may be sponsored or contain affiliate links, which means we may receive a small commission, at no cost to you, if you make a purchase through a link.