Dog Supplies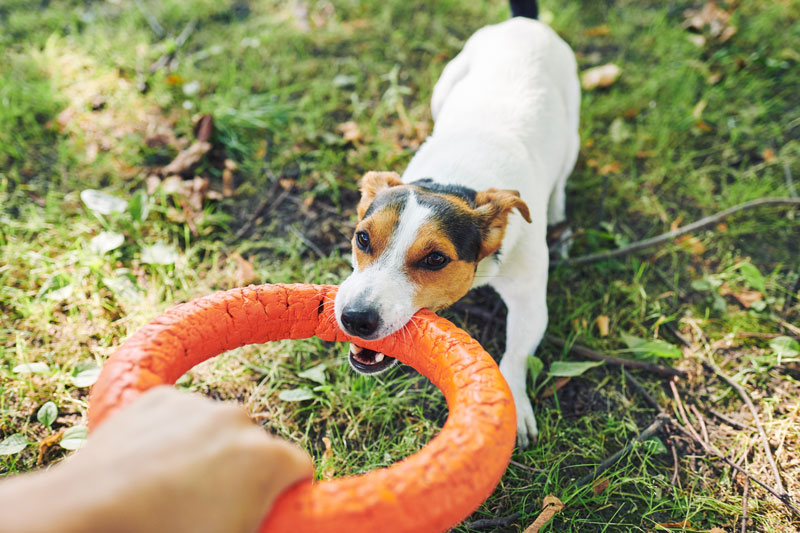 Whether your dog lives for splashing in mud puddles or lounging on your lap while you binge watch your favorite show, you don't have to spend your life savings to spoil your dog.
In fact, it seems silly to spend more than you need to when there are plenty of ways to make your dog feel as special as you know she is without straining your wallet.
Dog parents will pull out all the stops to keep their dogs happy and healthy which often comes with a price tag.
So, how much does your canine companion cost you?
According to Money Under 30:
Dog parents spend between $700 and $1,200 on their dogs annually, and this doesn't include other costs like pet rent or dog fees as hotels.
When you factor in how much it takes to spoil a dog, the cost adds up. Vet bills can range from $60 to $200 for annual exams plus vaccinations and other preventative medicine cost about $450 per year.
Of course, there are the other expenses dog parents run into, as well. These include boarding, toys, food, treats, dog bedding, training, collars and leashes, and grooming supplies.
We estimate that most dog parents spend close to $2,000 or more per year on their dogs. This can leave very little left over for the extra toys, treats, and adventures that make your pup feel spoiled.
Your dog makes you smile, laugh, and keeps you company. For these reasons and many more, your pup deserves a little pampering from time to time.
Luckily, it's easy to make your dog feel like the most special pup in town without breaking the bank. We've found some unique items to help you spoil your dog on a budget!
Treat Your Dog Like Royalty and Spoil Your Pup for Under $10
1. Puppy Cake Wheat-Free Peanut Butter Cake Mix and Frosting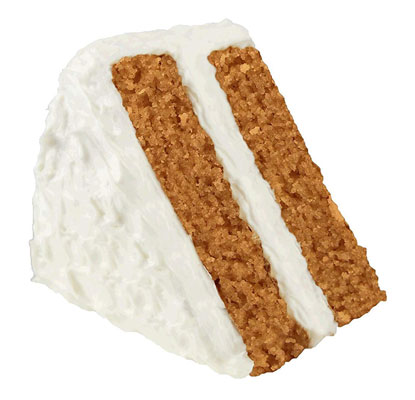 Let your dog have her cake and eat it, too with this wheat-free cake mix made for pooches!
Your dog will love the peanut butter flavor, and the cake mix lets you add the most important ingredient: your love! Even if your dog's birthday is months away, you can celebrate how amazing your dog is any day of the year with this tasty and fun treat!
2. Puppy Scoops Ice Cream Mix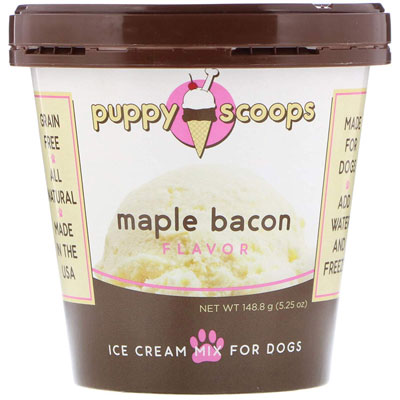 As the weather heats up, let your dog cool off with maple bacon ice cream! This dog dessert tastes amazing and is easy to prepare: just add water and freeze!
3. StarMark Everlasting Treat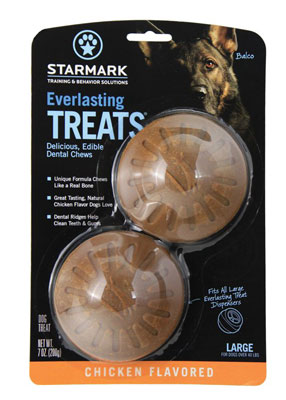 Don't limit your dog's fun with this two-pack of everlasting dog treats. Each treat will last longer than two days for even the heaviest chewers. Your dog's eye will light up when she sees these fun treat disks.
4. Ferrera Farms Pig Ear Dog Treats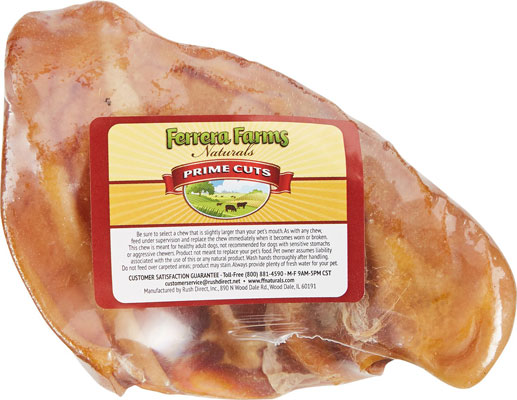 While these Ferrera Farms Pig Ears Dog Treats may look rustic, these wholesome treats will help your dog feel like she is in hog heaven! These delightful chews are long-lasting, and dogs find them irresistible! These will quickly become your pup's favorite treat!
5. Pet Botanics Training Reward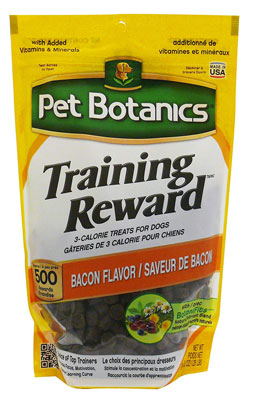 There's no denying that dogs love bacon. Luckily, with Pet Botanic Training Rewards, you can spoil your dog by letting her devour these bacon-flavored treats every day! Hide a few in your pocket to surprise your pup when she least expects it.
6. Three Dog Bakery Classic Cremes Baked Dog Treats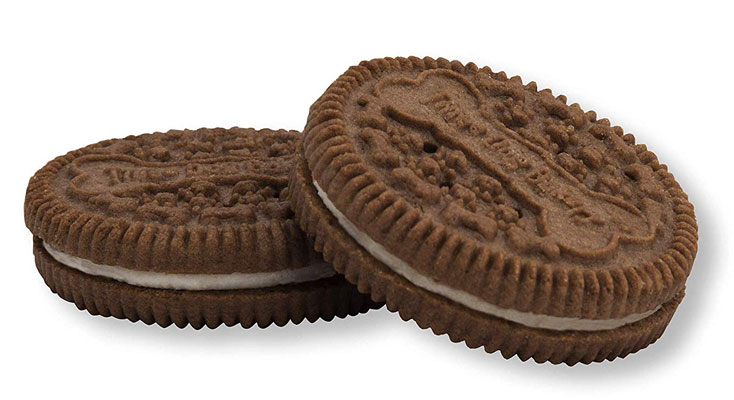 Pampered pups deserve a bit of decadence, and what dog doesn't deserve cookies made just for them? These made-from-scratch Classic Crème Cookies aren't just scrumptious, but they let you spoil your dog with health, too.
7. USA Bones & Chews Cotton Rope with Bones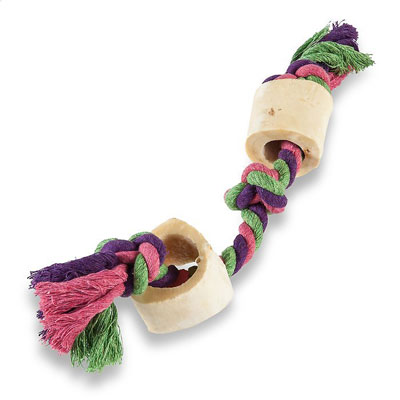 This toy has the best of everything for your best friend! Play tug or just let your pup chew, chew, chew to her heart's content. Your dog will love the bones and you'll love that this toy doesn't contain any chemicals, artificial colors or flavors.
8. Nylabone DuraChew Dental Chew Dinosaur Dog Toy, Character Varies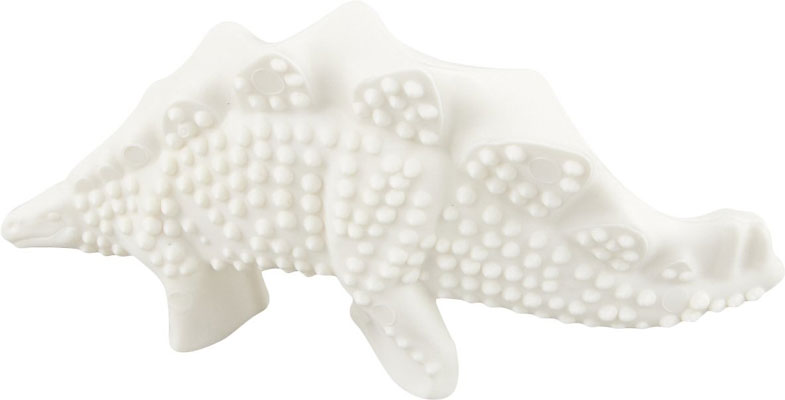 These unique chew toys are fun, fun, fun! Your dog will think the chicken flavor of these toys are dino-mite, and the durable material means the fun will last.
9. 40-Pack Soft Nail Caps For Dogs Claws SKY BLUE Purrdy Paws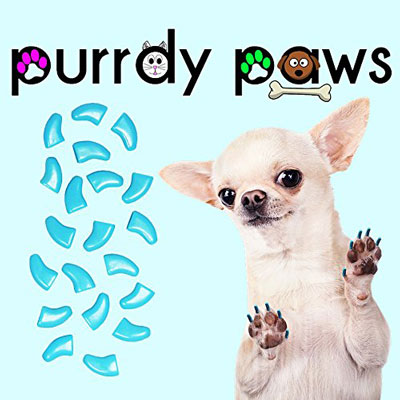 You don't have to spend a fortune on a professional paw-dicure with these colorful nail caps! Whether your pup is extra-small or 2XL, giving your dog a pedicure is a blast.
10. Warren London Pawdicure Dog Nail Polish Pen, Basics & Metallics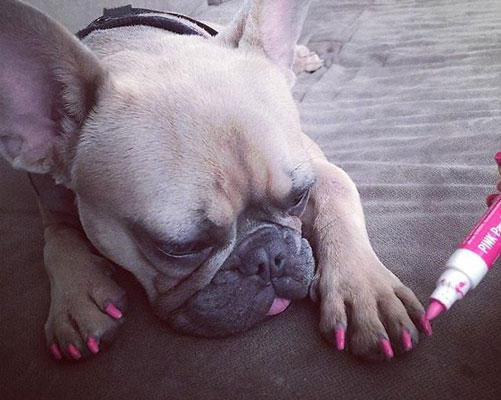 Your dog will feel proud to sit and shake with beautifully painted nails. With nine colors to choose from, your pampered pooch and coordinate her nails with her collar or bow!
11. All Natural Pet Pad Care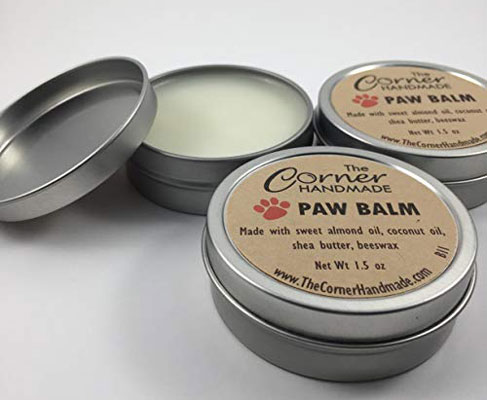 No paw-dicure is complete without proper paw-pad care. With Palm Balm, you can massage your dog's feet and help keep them in pristine condition. Your dog will feel truly spoiled with this handmade, natural paw product!
12. Dog Hair Bows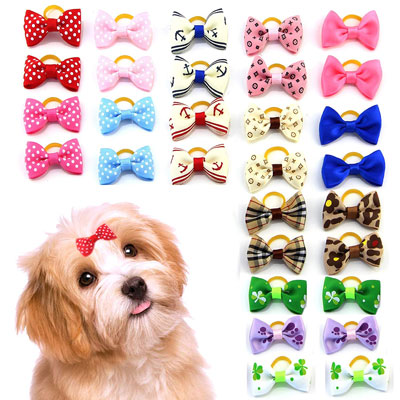 Pampered pups deserve attention, and these dog hair bows will make your dog the center of attention on a special outing or photo shoot. Adorable and durable, these bows won't fall out before you can snap a picture or show your adorable pup off.
13. Cute Bow Tie & Collar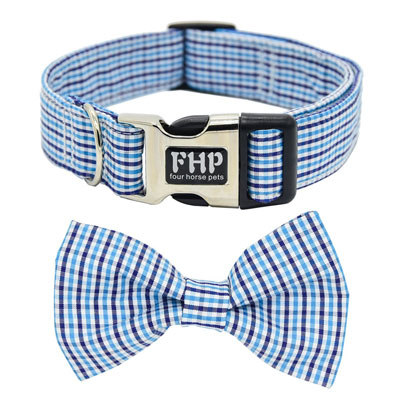 Is your dog a dapper pup? Spoil him with this collar with a detachable bow tie! It comes in the hottest designer patterns including a floral print, plaid, and retro 80s geometric shapes.
14. Relaxing Green Tea & Bergamot Dog Shampoo & Conditioner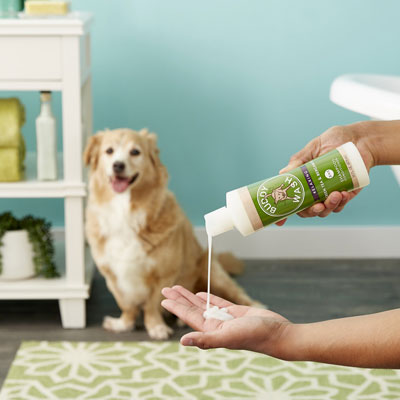 No spa day is complete without a relaxing green tea shampoo and conditioning treatment. For a bit of extra pampering, massage your dog as you scrub her clean. Buddy Wash Green Tea & Bergamot will calm your spoiled pup and leave her smelling fresh and feeling clean.
15. Busy Buddy Barnacle Treat Dispensing Dog Toy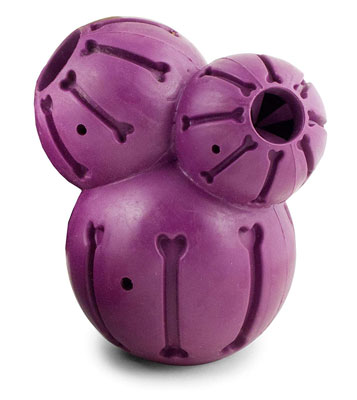 Spoiled dogs with a unique toy that won't break the bank. The Busy Buddy Barnacle Treat Dispensing Dog Toy will provide your dog with hours of play over and over. Fill this toy with your dog's favorite treat and watch her have a blast.
This post may be sponsored or contain affiliate links, which means we may receive a small commission, at no cost to you, if you make a purchase through a link.