Health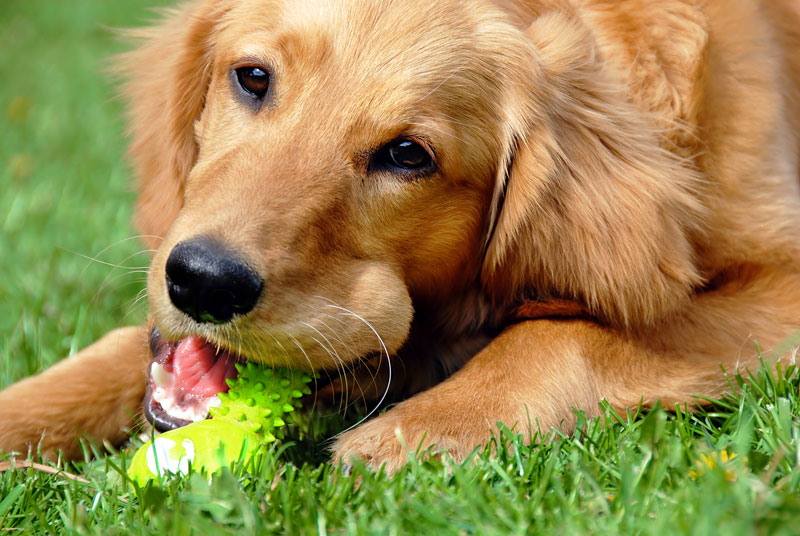 Ask any vet and they'll tell you: your dog's dental health should be a top priority. They'll recommend that you brush your pup's chompers every day.
But the reality is that only 1%-5% of dog owners actually brush their dog's teeth, and even fewer accomplish this feat daily.
So, if you're one of the many pet parents that can't get their dog to sit still for a good old-fashioned tooth-brushing, we're here to help.
Why Your Dog's Dental Hygiene Matters
We're not suggesting that your dog shouldn't receive any dental care. That would be crazy! There's no denying that dental health is vital for your dog's overall health and wellbeing.
According to PetMD, only 20% of dog parents ever look inside their pup's mouths. While it's hard to blame the 80% that don't, considering dog breath can be quite potent, you need to be aware of your dog's dental status.
A dog's mouth is a natural haven for bacteria and cavities: it's warm, damp, and dogs eat some odd things. So, check your dog's teeth to see how healthy they look.
Some signs your dog's dental health could be better include:
Red, irritated gums
Excessive drooling
Yellow or brown plaque and tartar
Bad breath
Trouble chewing
A dog with poor dental hygiene can develop a wide range of issues, which include:
Gingivitis
Periodontitis
plaque
tartar
All of these can damage your dog's gums, teeth, and body. If left too long, these can lead to lost teeth, soreness and pain, discomfort while eating, and potential toxins entering your dog's bloodstream and causing bodily infection.
This is why it's essential to do your best to keep your dog's teeth healthy and clean.
Whenever you go to your dog's regular checkups, your veterinarian will check the health of your dog's teeth. While your vet will offer cleanings, it's essential to also prevent issues before they happen by providing your pup with superior dental care. This can help your dog avoid discomfort and help you avoid the cost of expensive dental procedures.
How You Can Keep Your Dog's Teeth Clean: Brushless Options
Most studies show that brushing your dog's teeth is only effective if you do it daily, and there are other ways to help improve your dog's dental status.
While we would never recommend not brushing your dog's teeth, there are other ways you can support your dog achieve a healthy mouth and fresh breath!
Your dog's diet matters when it comes to dental health. Feeding your best friend a diet rich in real animal protein helps keep your dog's mouth in tip-top shape.
If you think about dogs in the wild, it becomes clear that they would chew on bones, muscles, tough skin, and organs. Chewing on these encouraged good bacteria and naturally cleaned their teeth. You can replicate this with a few inexpensive items.
Treats and toys that encourage chewing increase saliva and blood flow. This helps reduce plaque, calcium, and staining.
Healthy Teeth Treats:
Lamb Ears Dog Chews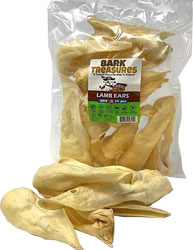 These lamb ear chews stimulate your dog's gums, teeth, and jaw which helps remove plaque and sparks pleasure hormones in your pup's brain.
Nature Gnaws Tendon Chews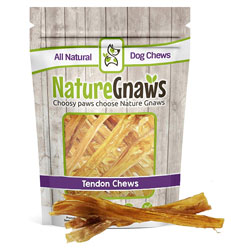 Nature Gnaws produces these tenon chews with grass-fed beef. They're perfect for reducing plaque and tartar.
Healthy Teeth Toys:
Benebone Real Flavor Dental Chew Toy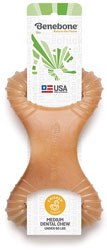 This tasty toy encourages chewing and can be a great way to play with your dog while improving his dental health.
Nylabone Dental Chew Toy – Bacon Flavored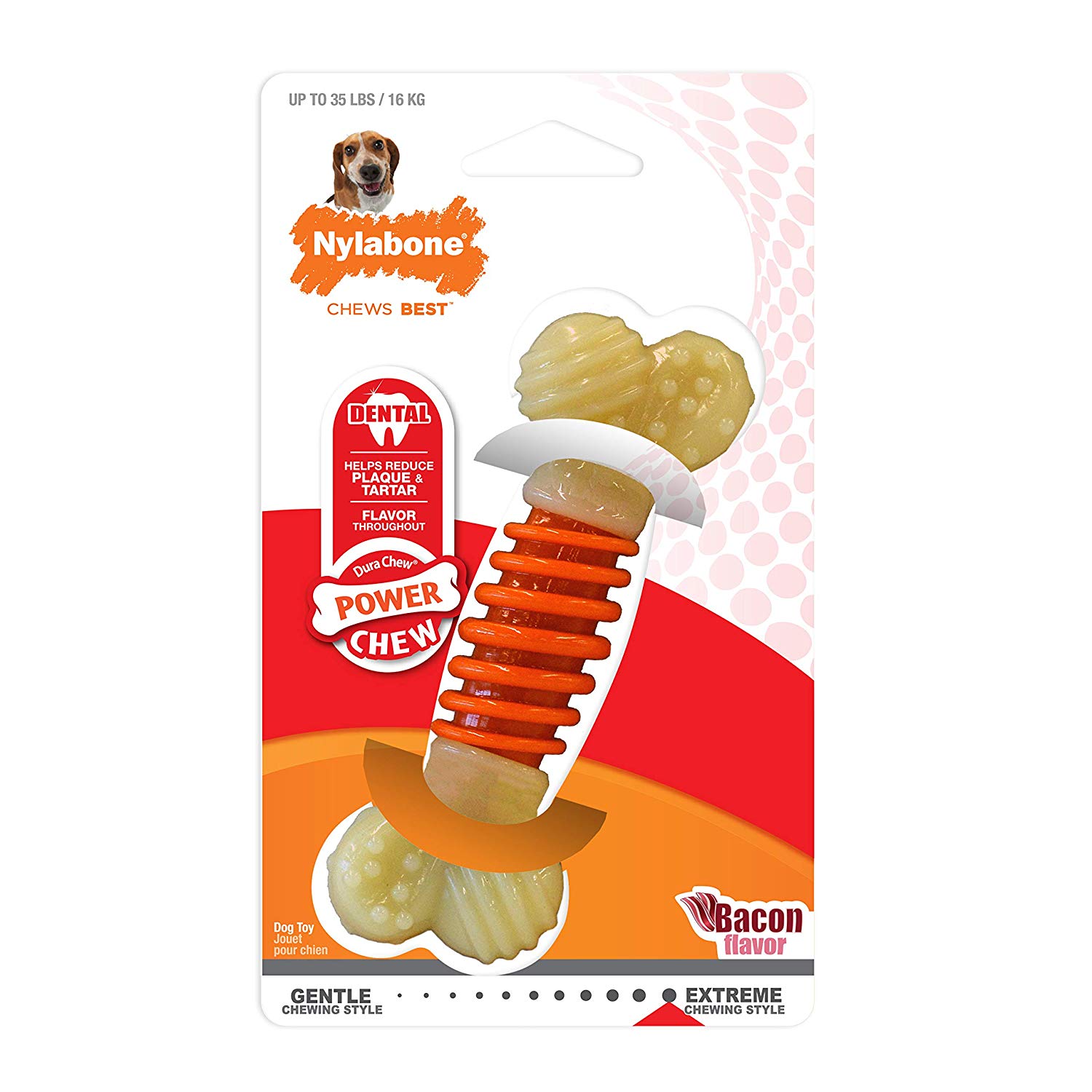 This one is a classic! It offers three textures to help keep your dog's teeth clean by reducing plaque and tartar. This toy tastes so yummy, your dog won't realize how good it is for him.
Toys that Let Your Dogs Brush Their Own Teeth
For Medium or Large Dogs
Dog Toothbrush Stick-Bite Brushing Stick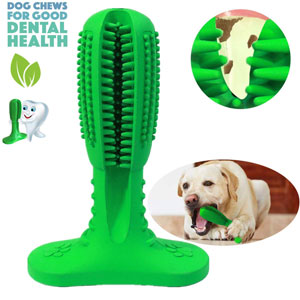 Let your dog have a blast while blasting away bacteria and buildup with this toy. Designed for voracious chewers, this brushing stick will keep your pup's teeth shiny for a long time to come.
IQ Treat Ball [Chew Toy]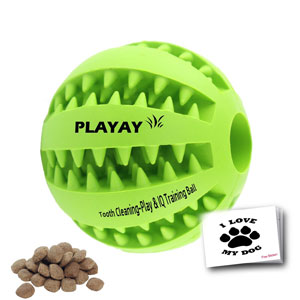 Who knew dental health could be so much fun? With this IQ treat ball, you can play fetch with your pup or let him work and work to earn some treats while cleaning his canines.
For Small Dogs
Instamate Dog Toothbrush Chew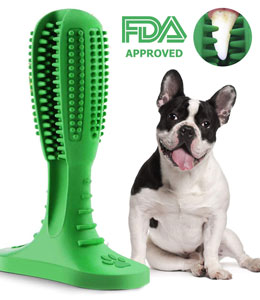 For those petite pups, Instamate has made a dental chew stick that works perfectly! Designed to reach all the way back to their molars, this toy will grind away that unsightly plaque.
Establishing a Doggie-Dental Routine
Most importantly, you need to begin a doggies-dental routine that works for you and your pup.
You can use products like PlaqueOff Powder to reduce tartar and plaque. These products work by loosening the hold plaque has on your dog's teeth, then, as your dog chews on a rawhide or Kong, or antler the plaque gets worked off more easily.
You can also add ozonated water or oil to your daily routine. For ozonated water, you just have to add an oxygen supplement to their drinking water. They're tasteless and freshen your dog's breath!
Oxyfresh Dog Breath Solution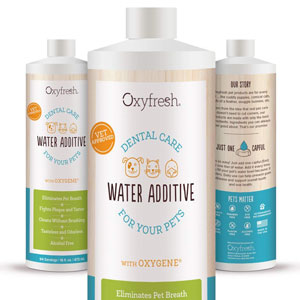 This water additive is a great value! It will freshen your dog's breath and keep his gums and teeth super clean.
Coconut oil is a superfood for dogs. It's also great for their gums.
Organic Virgin Coconut Oil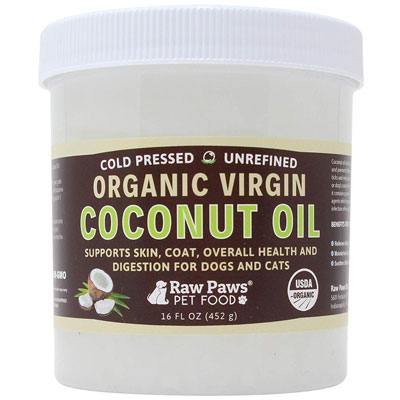 With this coconut oil specifically designed for dogs, your pup will improve his oral health and benefit from its digestive properties, too.
There are also tasty daily chews specifically designed for dogs.
In Clover Grin Daily Dental Care Chews
Grin was designed to make your pup's smiles not make you grimace. These chews improve your dog's breath and kill bacteria. Over time, they reduce plaque and tartar while preventing any further buildup.
Final Thoughts
Keep your dog's teeth healthy by sticking to you're a daily routine that will last. Provide your pup with plenty of healthy chewing opportunities, add an oxygen supplement to his water, and try out coconut oil and daily chews. Your dog's breath will be sparkling fresh and his teeth will be strong and healthy for years to come.
This post may be sponsored or contain affiliate links, which means we may receive a small commission, at no cost to you, if you make a purchase through a link.