Are you overwhelmed and struggling with what feels like millions of tasks of your everyday life? I totally feel you there. Keeping up with family, friends, your pups and career is a lot of work. Well luckily, many companies have created monthly subscription boxes for people just like me and you.
Monthly dog subscription boxes have become increasingly popular in the last few years and I can see why. Take BarkBox for example, they have over 600,000 dog owners who use their service and that's just one company!
So I decided to try out BarkBox for my dog Jellybean, so we ordered our first box and here was his experience.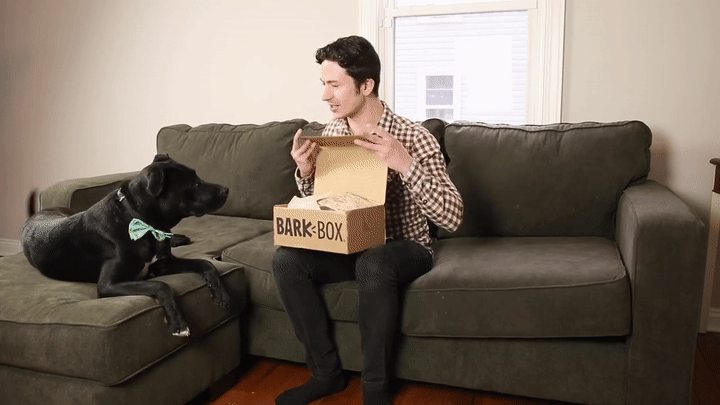 What is a Subscription Box?
A subscription box is a reoccurring delivery box full of goodies and products that are handpicked and distributed from the company you subscribe to. You receive this box monthly and it frees up all the time that would have been spent researching and shopping yourself.
There are literally hundreds of services out there for any need that you may have. This ranges from health, beauty, fashion, food and even dog products.
What is BarkBox?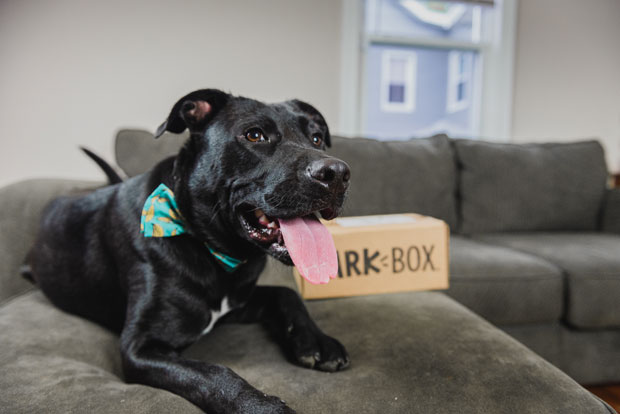 Barkbox is a monthly subscription box that you and your dog will be excited to open every month. It's filled with personalized dog toys, treats, a chew, and each box comes in a unique theme.
BarkBox was founded in 2011 by Carly Strife, Matt Meeker, and Henrik Werdelin and officially launched in 2012. Since then they have gotten over 600,000 monthly subscribers and 95% of their customers keep their subscriptions for several months. I wanted to see what all the barking for Barkbox was about, so I finally got my own subscription.
How Does BarkBox Work?
You just have to visit their site and they run you through a simple and custom sign up process. Once you sign up they ship out your box immediately and it's FREE shipping, so you don't pay for any hidden costs. Barkbox makes it easy to subscribe and maintain your subscription.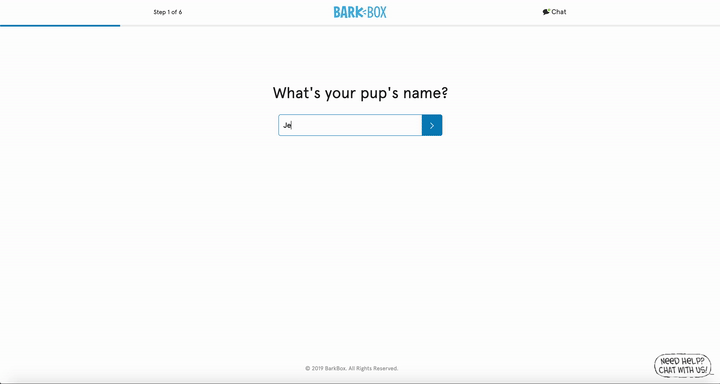 You can manage your subscription right from their website so you don't have to deal with calling just to cancel your subscription or updating your preferences. Just be aware that it will auto renew if you don't manually cancel.
If you are unhappy with your box, they have great customer support. If your dog chews up one of your toys they will replace it completely free. They even offer a Super Chewer Box for dogs who always seem to destroy their toys, aka my dog Jellybean.
What's Inside of Barkbox?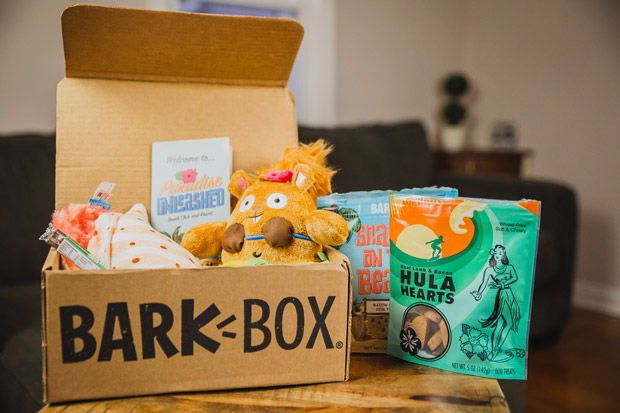 I personally didn't want to receive a bunch of toys I can just run to Petco to pick up. But I was pleasantly surprised to find out that each box is themed and comes with unique toys you can't get at the store. All of your dog's friends will be pretty jealous.
I made a video of our unboxing if you want to check it out below.
The theme that came in this box was Paradise Unleashed, it's a cute summer theme that I received right in time for the season. Let's go through each one!
BarkBox Artwork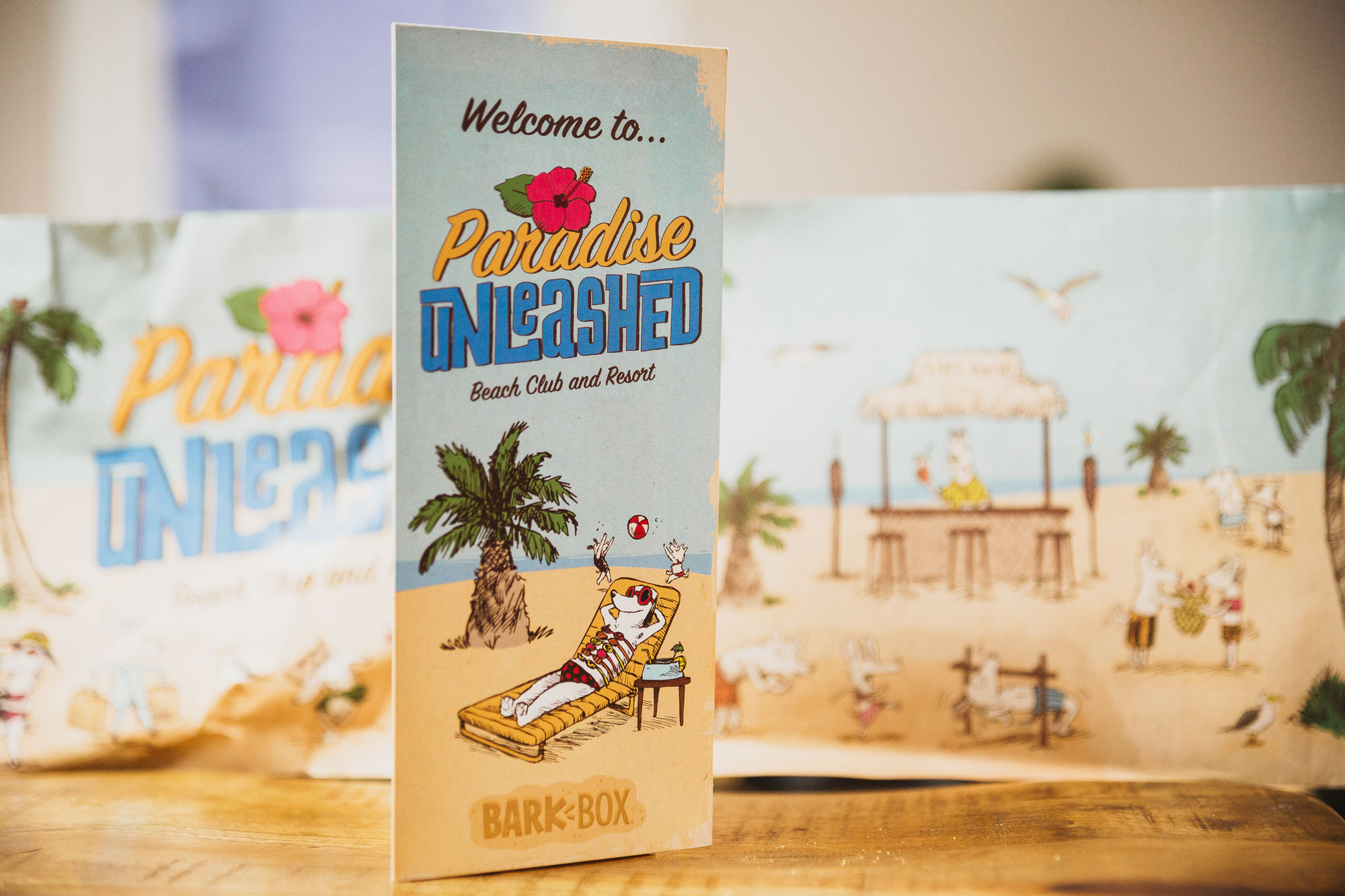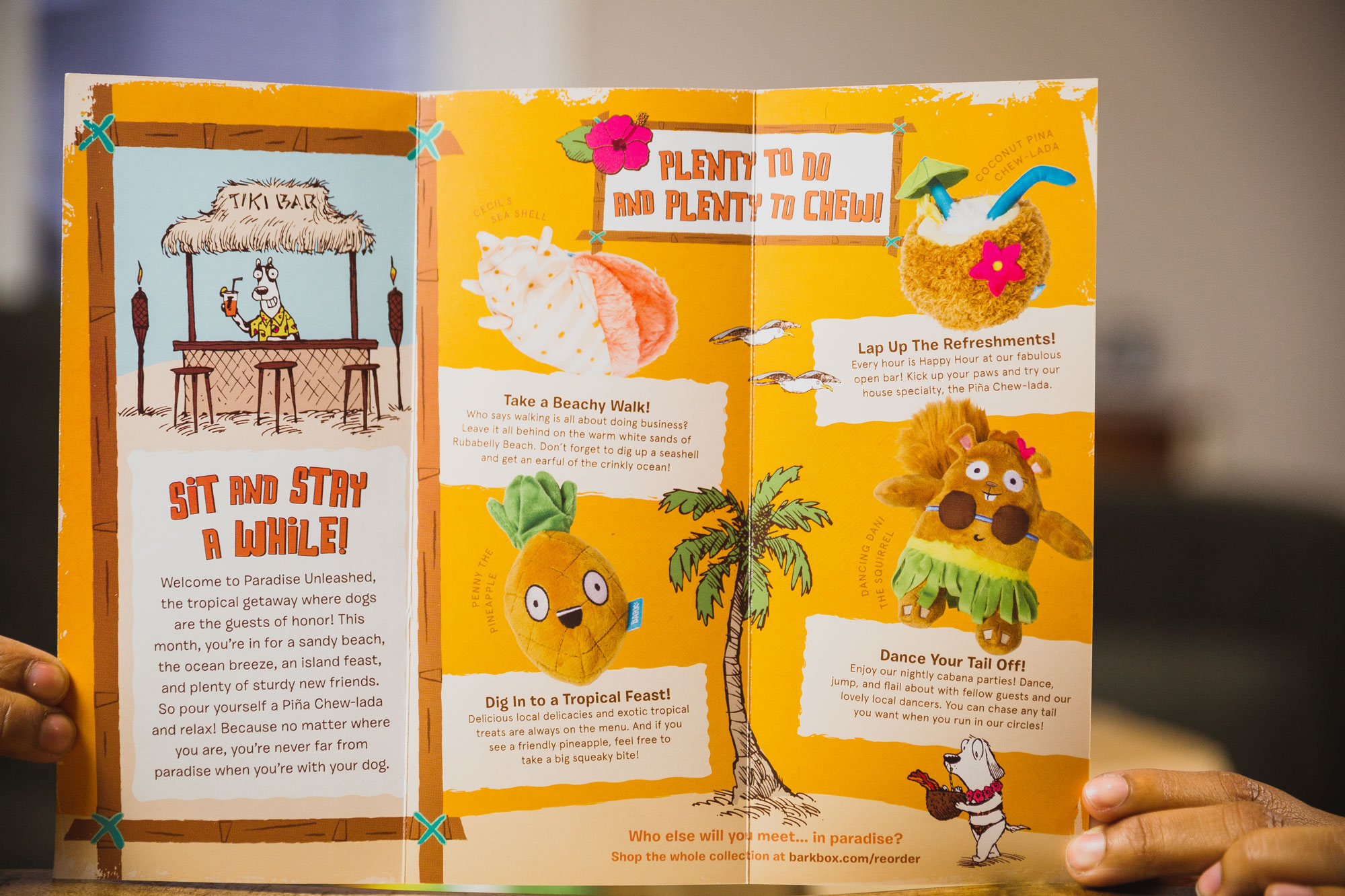 The artwork that came in the box was so clean and well done. I loved looking at all the pictures and drawing and how they incorporated dogs into the scene. Plus, I'm a sucker for a good pun and they were full of them.
BarkBox Toys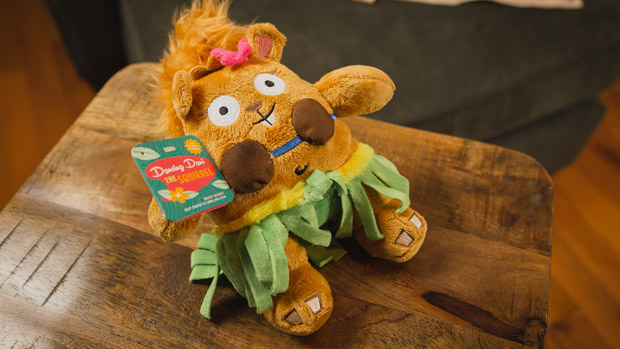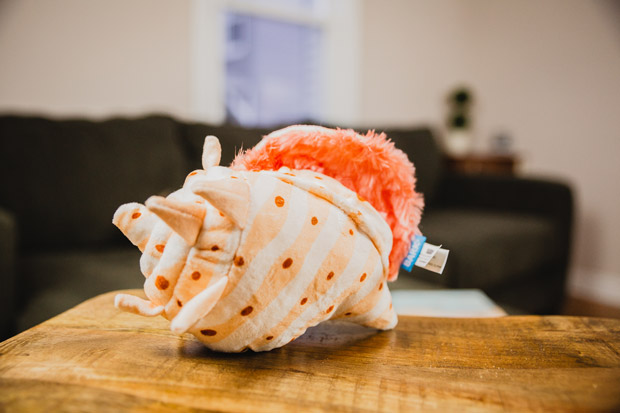 BarkBox comes with two unique chew toys. Jellybean loves them and plays with them all the time now.
The only downside is that he chewed them up within the first week cause he's a heavy chewer. If your dog is like Jellybean, I would definitely recommend trying out their Super Chewer Box. If you order a super chewer box and your dog destroys the toy, they will replace it completely free of charge.
BarkBox Treats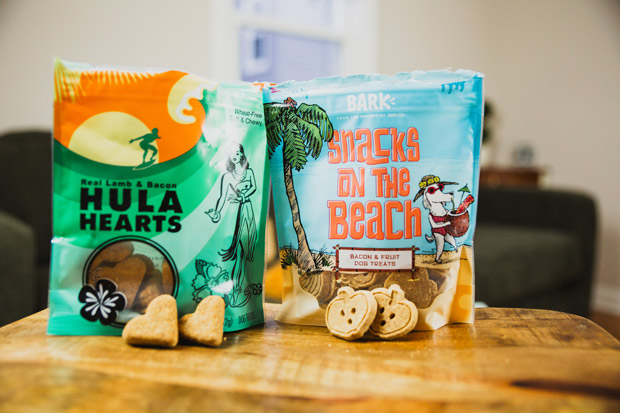 It came with two bags of treat with a decent amount of treats inside.
Jellybean is very food motivated so when I do his training I need lots of treats around. I personally like that I don't have to run out every month to get a new bag. Plus, they always different flavored so he never gets bored of them.
I'm very picky with what kind of treats I feed him. When I was going through BarkBox's FAQ section on their website, I found that all their treat bags have to meet a certain standard:
Every treat we send has to meet these standards: Minimal processing; wheat, soy, corn, filler-free whenever possible; organic whenever possible.
How Much Does it Cost?
BarkBox offers a few different pricing models depending on the amount of time you want to subscribe.
1 month: $29
6 months: $25 a month or $135 upfront (save 10%!)
12 months: $22 a month or $239 upfront (save 5%!)
1 month: $39
6 months: $34 a month
12 months: $29
They run promotions so keep an eye out if you are looking to strike a deal. I'll link any promotions they are running below.
The Pros and Cons of Barkbox
I found way more pros than cons with BarkBox. Let me explain them in greater detail below.
Pricing
I think their price is pretty reasonable for the amount of time it saves me each month. My dog is my best friend and a part of the family and I want to spoil him, so this is a no-hassle way to give him all the love he deserves. We both love when a new box comes in and we get to open it together.
Healthy Treats
I am very picky with how many treats and what type of food he eats, so when I found out their treats must meet these standards I was very happy. BarkBox says that "Every treat we send has to meet these standards: Minimal processing; wheat, soy, corn, filler-free whenever possible; organic whenever possible."
Great Customer Service
Their customer service won me over as well. If you find that your dog chewed up a Super Chewer toy they will send a new one completely FREE! That's the kind of company that stands behind their products.
Cons of BarkBox
The only con I can say is that I wish they would include accessories other than just treats and toys. Maybe some dog clothing or unique leash would be fun. But hey, maybe they will upgrade their boxes in the future with other products. They are a growing company and I'm sure we will see some of these in the future.
Barkbox Reviews
Archie got a collar from #barkbox! pic.twitter.com/Ic64LTvrvC

— Johanne Dinelli (@cartomanciere) May 1, 2019
Bark Box, you did it again. 😂#weloveBarkBoxDay #BarkBox pic.twitter.com/WQiVkX4ZYU

— Corinna Adams (Hoyt) (@HoytCorinna) April 30, 2019
Bear got his Sweet shoppe bark box! He loves it! 💗 #barkbox pic.twitter.com/Z9EvBbD9yK

— Brianna Fernandez (@BriannaDanyelle) February 22, 2019
Final Thoughts
I think BarkBox is a brilliant idea. I love getting something delivered to my home and knowing it's coming every month is fun for me and Jellybean.
My favorite part is the unique themes, that was one of the big things that won me over. I was mostly concerned that the toys wouldn't last but since they have a super chewer box and will replace any chewed up toys for free, it wasn't a big deal. The treats are well made and Jellybean seems to love them.
Overall, I think BarkBox is definitely worth a try and in my opinion pretty inexpensive for all the love and care they seem to put into each box.
If you wanna give it a try just click here to learn more. And if you already have a BarkBox, leave me a comment below on your experience.
This post may be sponsored or contain affiliate links, which means we may receive a small commission, at no cost to you, if you make a purchase through a link.