Health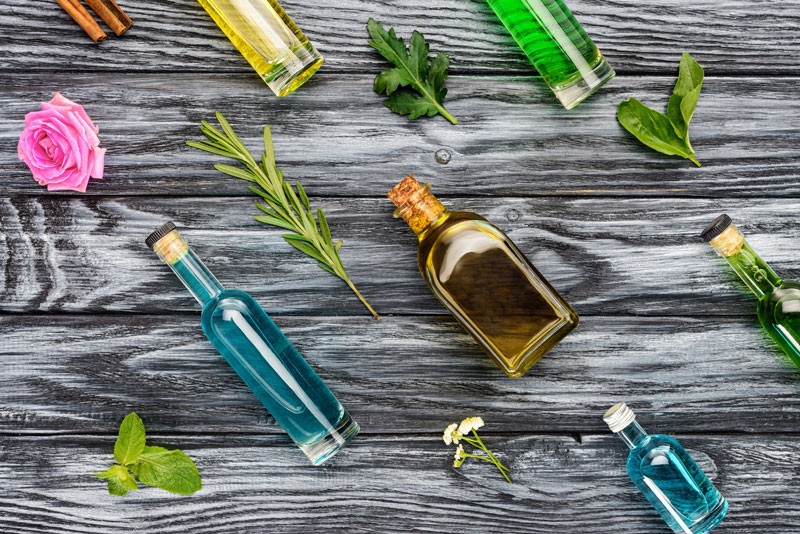 You're a good dog parent! You probably scour the list of ingredients that go into your dog's diet, you read up on what's safe for your pup to eat, and you read articles on how to make your dog happier.
To stay on track for a happy and healthy dog, you may want to take a holistic approach to your pup's health.
Holistic approaches to your dog's health can include aromatherapy. Essential oils for dogs are extremely popular right now, and they offer a wide range of benefits.
Many pup parents consider using essential oils for their pup but feel hesitant to do so because they may not how to use them or which ones to choose. If you're one of those dog moms or dads, we're here to help.
Whether you're currently into aromatherapy or you want to learn more about its application for pups, we can help you make sense of essential oils for your pup.
How to Use Essential Oils for Dogs
Many people aren't sure if essential oils are safe and effective for their pups. The answer is that many are safe and effective!
Your dog's size and how you use essential oils with your dog are important to keep in mind. Remember dogs aren't human-sized, and they have a very sensitive sense of smell, so use just a small proportion of what's recommended for people or dilute the oil.
When and Where Not to Use Essential Oils with Your Dog
If you plan on using essential oils topically, always avoid eyes, nose, and other sensitive nether-regions. Consider carefully before using with puppies under 3 months, pregnant or nursing mothers, or senior dogs.
Essential Oils Dogs Should Avoid:
Thyme
Cassia
Camphor
Oregano
Wintergreen
Clove
Tea Tree oil in excess
Different Ways to Use Essential Oils with Dogs
A Few Aromatic Drops:
You don't have to put essential oil drops directly on your dog to reap the benefits. You can put a few drops on their bed or collar for them to benefit from the aromatic effects. You can also create a spritzer by watering down the oils in a spray bottle.
Topical Use:
The best areas to use a few drops on your dog are the shoulder blades or ears. This puts them nearby your pup's nose without the risk of him licking them off.
Internally:
Letting your dog ingest essential oils can be risky. From diarrhea to other reactions, it's best to ask your vet, first.
The Best Essential Oils for Your Dog
If you want a variety of oils without breaking the bank, this kit will have you barking happy! It comes with four oils and a cute collar diffuser.
From pain relief to happy travels, this kit comes with doggy dosage recommendations and formulas designed for specific uses.
Benefits of the Starter Pack
Comes with four oils to start
Relieves dog's stress, anxiety, excessive barking and chewing
100% therapueutic grade
All natural ingredients
Money back gaurentee
Lavender is super versatile and super beneficial. It is one of the best essential oils for anxiety or nervousness. Not only will it help your dog feel better, but he'll smell better, too.
Benefits of Lavendar Oil
Relieves stress and anxiety
Lavendar has antibacterial and anti-itch agents
Does your pup's immune system need a boost? Frankincense can help! Frankincense is also known for helping also fight cancer, combat germs, and works as an anti-depressant. This may be because it increases blood flow.
Benefits of Frankincense
Boosts immune system
Helps fight cancer and combat germs
If your pup has itchy skin, you probably want to pick up some Cedarwood oil. Cedarwood is great for canine skin care and pest prevention. It's a natural deterrent for fleas and ticks and helps calm irritated skin.
Benefits of Cedarwood Essential Oil
Helps alleviate itchy skin
Natural deterrent for fleas and ticks
Stimulates the hair follicles and increases the skin's circulation
This essential oil may smell a little….erhm… funky, but it's excellent for healing wounds and relieving pain. If your vet gives you the "ok," it's also excellent for your dog's digestive health.
Benefits of Helichrysum Essential Oil
Due to its regenerative properties, it is an excellent oil to use to heal wounds
Pain reliever
Anti-inflammatory
Your dog can breathe clearly now, the peppermint oil is here. Peppermint oil smells yummy and will help clear your dog's nasal passages. It also has anti-inflammatory and antiseptic properties.
Benefits of Peppermint Oil
help clear your dog's nasal passages
Anti-inflammatory and antiseptic
Can be used topically or orally
So, hemp oil and CBD oils are super popular right now. They even make hemp oil specifically for dogs!
It's great for calming your pup and helping relieve joint pain. In fact, it's one of the best pain-relieving oils you'll find. And don't worry, it won't get your pup high.
Benefits of Hemp Oil
Managing arthritis pain and inflammation
Anti-cancer
Hemp oil contains vitamin E and vitamin A
German chamomile is the best choice for joint pain from arthritis or muscle soreness. It's an anti-inflammatory and helps keep your dog's coat soft and shiny!
Roman Chamomile oil helps ease a nervous pup. It is also helpful for dental discomfort.
Benefits of Chamomile Oil
Alleviates anxiety
Skin Inflammations: excellent topical to treat fleabites and hot spots
Anti-inflammatory benefits which can be good for your dog's skin and coat
Final Thoughts
Why not let your dog enjoy all the benefits essential oils have to offer? There are no bones about how essential oils can make your pup calmer, happier, and healthier over time. And unless you're only using Helichrysum, your pup will smell fantastic!
This post may be sponsored or contain affiliate links, which means we may receive a small commission, at no cost to you, if you make a purchase through a link.